Marketing professionals that stand out
They say that size matters and we can tell you that it certainly does. The smaller the better we say … our micro team of highly talented and experienced humans are dedicated to creating authentic and long lasting relationships with each and every one of our clients, a connection that can be lost with scaling up. Your successes are ours and we can't get enough of watching our clients flourish.
At Pride Marketing, we strive to provide a digital marketing service like no other. We tailor our services to suit the unique needs of our growing client base. When you join us, you become a part of our family, experiencing a high level of dedication and pride. We treat your business as if it were our own.

With a comprehensive range of services including Google Advertising, Social Media Advertising, and Search Engine Optimization, we aim to deliver value, transparency, and an exceptional work ethic. We take great pride in being Australia's most supported and opportunistic digital marketing company. Trust us to rock your digital marketing game!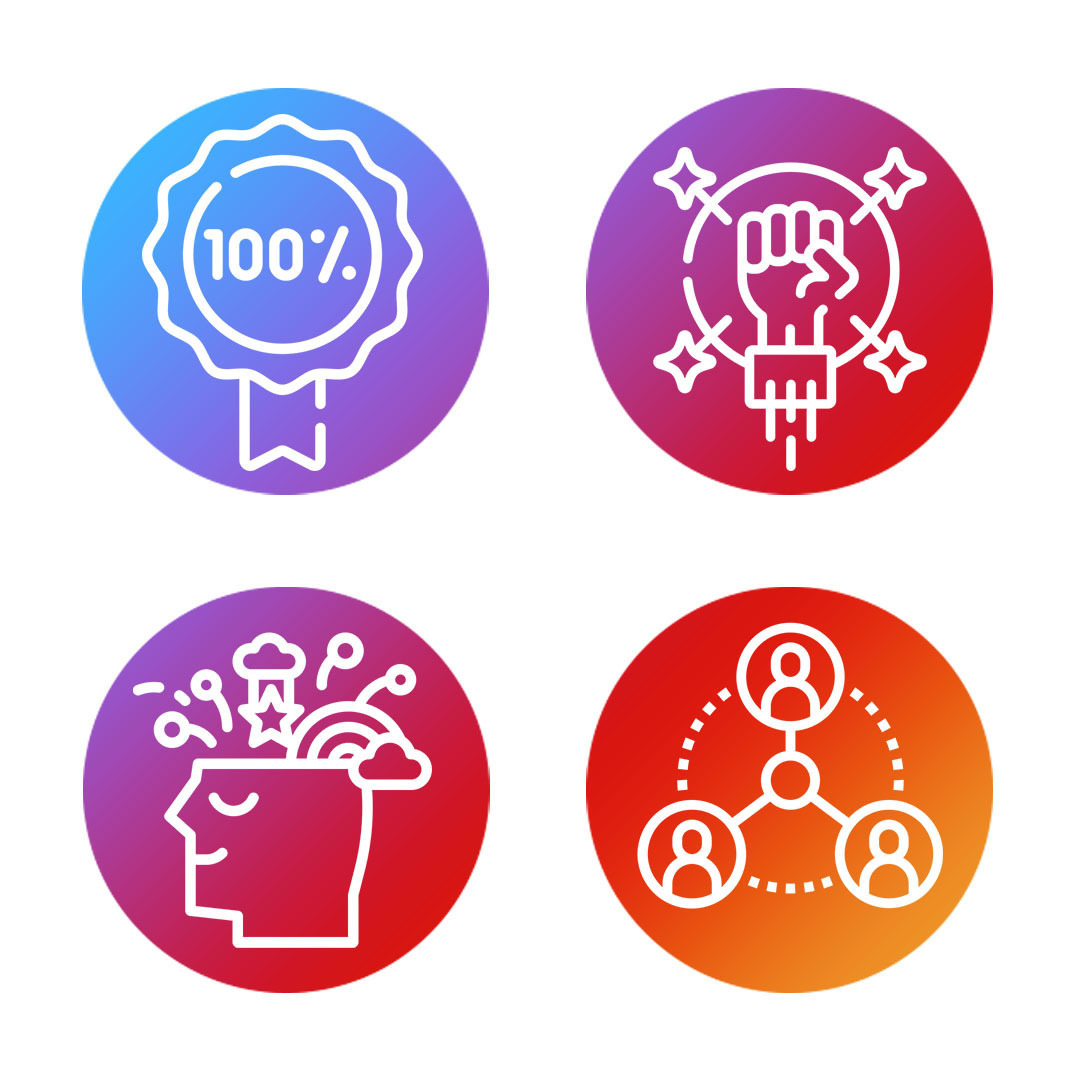 Pride Marketing was founded by two best friends driven by a shared vision to revolutionise the digital marketing landscape. With a passion for innovation and a commitment to excellence, they embarked on a journey to provide a service that stands out from the rest. Their friendship, combined with their expertise and unwavering dedication, became the driving force behind the creation of Pride Marketing. Today, their shared vision continues to inspire the team as they strive to deliver a digital marketing service that truly surpasses expectations.
10+ Years Combined Experience
Our experts are the real deal! Olivia and Tyrone have Bachelor's Degrees, and Lily is almost there, about to grab hers. And hey, even Percy, our adorable furry team member, is fully qualified after acing Puppy School a year ago. We've got a diverse bunch with loads of expertise, ready to deliver top-notch solutions and provide you with exceptional service.
Olivia English
She-EO
With over 7 years of digital marketing experience, she has helped brands from around the globe with personalised strategies and implementation.
Tyrone Graham
Chief Of Numbers
With over 2 years of pay-per-click marketing experience, Tyrone specialises in helping brands build scalable marketing funnels through Google Advertising.
Lily Foster
Lead Multi-Tasker
With 1 year of digital marketing experience, Lily has become the back bone of our team. Jumping in with fresh ideas and eye catching ads.
Percy
Head of Barketing
With over 1 year experience, Percy immerses herself in her role. Taking both wagging and licking very seriously. She makes our clients smile and keeps our team calm.
I worked with Pride Marketing to build our new website. Olivia was very knowledgeable and clearly explained what was required for our new website and how the process would work right from the beginning. She was quick to action our changes throughout the process, very patient with all our requests and created a professional website we're very happy with. Thank you!
I can't recommend this company enough. Olivia and Tyrone saved me when I was let down by a website developer. I was put in contact with them and within minutes I had a reply and then a meeting. They were so welcoming and friendly. My SEO has been boosted by what they have done for my website. I will be back for my new website. Such an incredible team.Thank you!!!Kate
Olivia has been sensitive to our needs, flexible and provides great advice.
I can't express my love enough for these guys. I've worked with the amazing Olivia who will go above and beyond to help you succeed, be honest and up front with things that are not working and take the time to explain things so you understand everything that's going on with your ads. She is a wizard in many ways and anyone would be lucky to get a pinch of her expertise!
Olivia saved me a fortune! She is an absolute wizard, all round genius for all things Web page and integration. Great to work with and super efficient and cost effective!
As a new small business owner, Olivia has really helped me with my social media and advertising needs. She has been very patient with me and more than happy to show me through things. I have increased sales and traffic to my store. I couldn't of asked for more. Thanks Olivia!
Looking for digital marketing support, don't look any further than Olivia and the team at Pride Marketing.The team are knowledgeable and experienced and have made a real difference to our results to our Google Ads campaigns.I have been super impressed with their communication -- it really makes a difference to work with an agency that listens and communicates well.They are SEO experts too. Olivia & Tyrone's advice has been invaluable to our new business.
Cameron Jackson
2022-11-15
Olivia and the team at Pride Marketing are amazing to deal with! They have managed to massively improve my website traffic. I signed up for other SEO services from other companies in the past and was not happy at all with the results. Since signing up with the team at Pride Marketing, I could not be happier with the results and the communication over the past 6 months!
Great service, would recommend and use again! Gave really valuable tips to help with my SEO. Olivia knows what she is doing and is on point with her advice. They know what to do to achieve the results that you want! Genuinely nice working with Olivia and would highly recommend her agency for anyone that is looking to grow their business!
Pride currently manages our Google ads and also some design work for our landing pages. Results have been great and getting better day by day.The quick response times and dedication to actually get great results is great to see in a digital agency.