Generate Revenue With Real Results
Looking for a digital marketing company that goes beyond the campaign? Our team of experienced Google Ads specialists help you stand out from the competition using the latest technology combined with creative flair and a data-driven approach. We have a knack for delivering winning campaigns for our clients time and time again.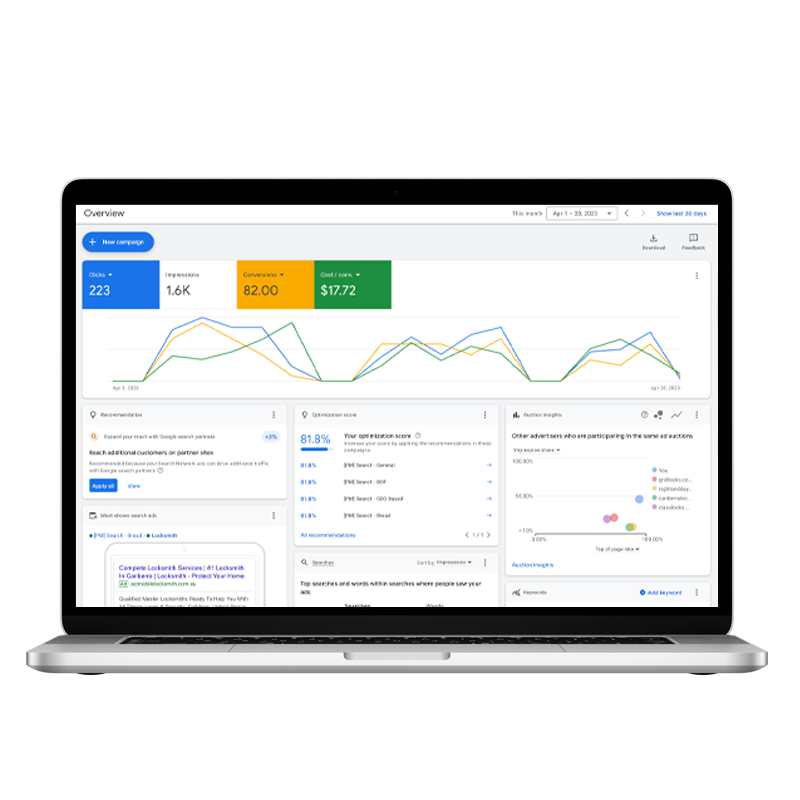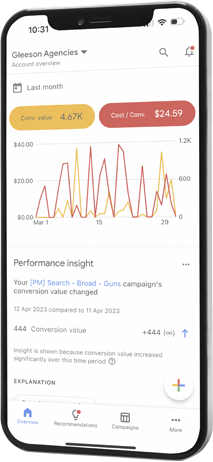 Premium and Tailored Packages
We provide our Google Ads services as part of a premium or tailored package, depending on your businesses needs and goals.
Fortnightly Strategy Calls
Fortnightly Strategy Calls
/month or 12% of Daily Budget
Fortnightly Strategy Calls
*All pricing is quoted excluding GST. 10% GST applies to businesses registered in Australia
It doesn't matter where you live, we service all of Australia!
Whether you just need search remarketing, graphic design or display advertising, we provide tailored packages.
Enquire About A Tailored Package
Chat with our team today.
Google Pay-Per-Click (PPC) Case Study
Perth Windscreens Google Ads achieved a
Our success on Google Ads for Perth Windscreens was the result of utilising sharp ad copy that highlighted the clients key selling points; accessibility & affordability. This coupled with utilising a call campaign strategy yielded an impeccably low cost per lead.